Payment Methods

CCAvenue® is South Asia's largest payment gateway solution powering thousands of eMerchants with real time, multi-currency, multiple payment options online payment processing services. The solution is powered by proprietary technology that integrates transaction-processing, advance shopping cart, auction payment collection facility, fraud control, financial reporting and order tracking. CCAvenue is the only complete Payment gateway solution in the region that has the unique ability to offer the full spectrum of Internet payment options, including: All types of Credit Card processing through Multiple Banks and Card Associations, Debit Card processing, ATM cum Debit Card processing, Direct Debit to bank accounts of 30+ Indian Banks, 20+ Chinese Banks and 3 Singapore Banks, Mobile Payment Solutions via PayMate®, SBI Freedom. 6. Cash Card Processing of ITZ Cash®, Done Card, OxiCash and NoQ24x7.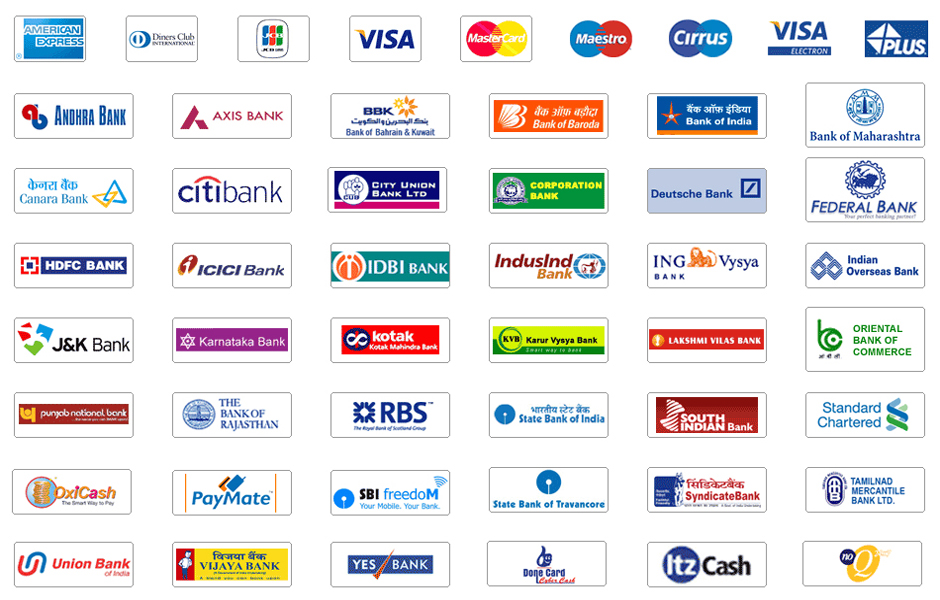 The CCAvenue payment gateway is for Indian as well as all world wide customers. Actually the CCAvenue is a indian copany in this field so that Indian Customers have some additional benefits like: they can pay in Indian Rupees (INR) through Credit Cards, Debit Cards, Prepaid Cards and Net Banking, processed by CCAvenue.com.

Ingenious Website Solution proudly introduces 2CO as our official payment processor. 2CheckOut accepts customer orders via online checks, Visa, MasterCard, Discover, American Express, Dinners, JCB, debit cards with the Visa and MasterCard logo, FXSource®, PayPal®
2Checkout is an universal payment soluton provider, where payment will be taken from global customers. It has lot of facilities like you can pay through Credit Cards, Debit Cards, Paypal.

PayPal is a global e-commerce business allowing payments and money transfers to be made through the Internet. Online money transfers serve as electronic alternatives to paying with traditional paper methods, such as checks and money orders. Paypal is very safe and secure and is widely accepted by our valuable overseas clients. We took custom web development payments from Paypal payment gateway.

This is the safest and quickest way to transfer money for a purchase. If you need to wire money, you'll have to submit a request to your bank. Be prepared by having all the information you need ahead of time, and expect to spend some time on the request. You might be able to wire money online, or you might have to fill out a form. Our wire information will be available on invoice page, where you will get all required information for sending payments. Indian Customers may also pay offline through Cash Deposit at their nearest HDFC Bank Branch.