Free Domain Services

Register or Transfer a domain & get everything you need to get started online - absolutely FREE!
Free Email Account:

You get 2 Free Email Account(s). You also get FREE fraud, spam and virus protection.

Unlimited Mail Forwards:

Create email forwards @yourdomainname.com that redirect to existing email accounts.

Domain Theft Protection:

Lock your domain name, so that your domain is not transferred out accidentally or without your permission.

Bulk Tools:

Register, Renew, Transfer and make other changes to multiple Domain Names in a single step

Domain Forwarding:

Automatically forward people to whatever website you want, when they type your domain name into a browser (with / without domain masking & SEO)

DNS Management:

Manage your DNS records, website location, email, sub-domains, aliases, FTP and more.

Privacy Protect: (Free upto 31/12/2014)

Protect your personal information being displayed at WHOIS to safeguard you from spammers, data harvesters etc.

Easy to use Control Panel:

Manage your domain name, renew your domain name, buy more services or domain names using our intuitive control panel.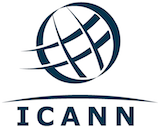 ICANN's new rules for domain registrants
From January 1st 2014, ICANN's new rules for domain registrants require you to verify your contact details. There are some important new rules mandate by The Internet Corporation for Assigned Names and Numbers (ICANN) to be aware of. These rules are set by the internet's governing body ICANN and affect all Generic Top-Level Domains (gTLDs) such as .COM, .NET, .ORG, .BIZ, .INFO or .NAME as well as upcoming new gTLDs.

Please click here to read more