Domain Name Registration

In today's business world, a domain name and a web presence are a must. All major businesses have domain names. A business web site without a domain name is difficult to find and looks unprofessional.Securing a domain name ensures that your company name or product names are on the Internet. We offer Domain Registration for all types of standard domains for Rs 750/ Year only.
Before you place order for your domain, we would like to inform you that we already provide FREE DOMAIN NAME on Linux Diamond Plan. You can check out the Linux plans page for more details. You can buy additional domain at price of Rs 750/Year from below.
All Ingenious Website Solution Domains Include:

FREE Privacy (Protect your Identity!)

Configured ready for use with Ingenious Website Solution

Choice of all popular domain types (.com .net .org .us .biz .info .name .co.uk)

No additional ICANN fee to pay

Registered in YOUR name
What is Domain Privacy Protection which you provide for FREE?
Without privacy protection enabled on your domain anyone anywhere can look up your name, address, telephone number and email on the internet. Our domain privacy protection helps keep your personal information private. Your domain still belongs to you and you have control, but if anyone searches for your domain registration information they will find it locked and will not be able to see it. Our domain whois privacy is compliant with all ICANN Whois Accuracy Guidelines
How long will it take to register?
It takes a few minutes to register a domain name using our secure domain order form. You can start to use your domain name in few minutes, this allows your name to filter around the Internet computers. If you want to check if your domain name is ready for use, just type in your domain name into your browser and if our holding page comes up it is safe to start using it.
What happens when I order a domain name using your order form?
Once you have selected which domains you want to order, you are asked to complete a short form. This form is used to specify who is to be the owner of the domain, and your name and billing address. Once you have completed this section you will be taken to our secure payment system for the completion of your order.
When you have successfully submitted your payment details you are taken to a confirmation page. You may print this out for your records, but we also send an e-mail confirming you have placed an order with us. You should receive this confirmation e-mail within about 2 minutes.
This e-mail will contain all the information concerning your order, such as your contact details, time of the order, tracking number and the domains you have ordered. We also send you a username and password, for you to log on to our Domain Manager.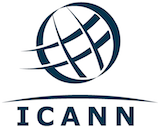 ICANN's new rules for domain registrants
From January 1st 2014, ICANN's new rules for domain registrants require you to verify your contact details. There are some important new rules mandate by The Internet Corporation for Assigned Names and Numbers (ICANN) to be aware of. These rules are set by the internet's governing body ICANN and affect all Generic Top-Level Domains (gTLDs) such as .COM, .NET, .ORG, .BIZ, .INFO or .NAME as well as upcoming new gTLDs.

Please click here to read more